Prince Nickley Foundation.
Prince Nickley Foundation. This organization was founded in 2020 on 7th October, with a focus of promoting menstrual hygiene, advocating for mental health, sensitization ,on drug abuse and promoting education among youths in Zambia, It is a youth led org.
Prince Nickley Foundation.
Prince Nickley Foundation. Founder and Managing Director of the organization is Prince Nickley. Popular Zambian Humanity foundation.
The aim of the movement is to enable Young people realize their potential through education, life skills, participation in decision making process and amplifying their voices on sexual reproductive health Rights and risks.
The two main major projects under the Organizations.
1. DONATE A PAD PROJECT:
The donate a pad project: They take sanitary pads to every girl child in school, so that their menstrual hygiene issues do not become a hindrance or barrier for them going to school or getting educated. They should not miss school lessons, due to that reason. This project especially helps those vulnerable girl children in schools who can't afford to buy sanitary pads by themselves.
THE IMPORTANCE AND BENEFIT OF THE DONATE A PAD PROJECT:
They can came up with this project after taking a strict survey within the communities of kabwe, central Zambia. It was discovered that most girls abscond from school because of their menstrual periods and what they go through. Some don't afford sanitary pads and some are not taught about menstrual hygiene. Thus, this project made a great benefit of reducing the risks of girls absconding from school.
They also make sure and they teach girls the correct things about menstrual hygiene. Promoting and implementing this project will make sure that every girl is always in school. As a result to this, it will increase our national exam pass rate, being that girls won't be absconding no more.
2. RE-ADMITTING SCHOOL DROPOUTS BACK TO SCHOOL:
In this project, They make sure that all the school dropouts get back to school regardless of the circumstances that made them stop schooling, they help them with material things and counseling so that they re-enter back to school. They also teach them the importance of education in their country. Under this project, They embrace and promote re-entry policy.
THE IMPORTANCE AND BENEFIT OF THE RE-ADMITTING SCHOOL DROPOUTS BACK TO SCHOOL:
Dropping out from school is one of the main reasons in our nation Zambia that's why their educational levels are not increasing as expected. Most people tend to stop school due to many reasons; it is for this reason that we are promoting their project, RE-ADMITTING all school dropouts back to school regardless of their gender, race, religion, health status or reasons. This will enable their country Zambia to have a lot of educated youths who will be creative, innovative and self reliant, and this promotes national development.
Prince Nickley Foundations is not yet a well established organization; they do most of their work and activities through fundraising ventures.
They are an upcoming organization with a lot of goals and aims as seen in the below of some activities done, They have a lot to offer as they have stated most of their goals and aims above.
The Goals and Aims of the foundation.
1. Their sanitary pad distribution to Kakama primary school on 13th march 2023.
2. Their mental health promotion at Don Bosco primary school Kabwe. July 2020
3. Their book distribution to Shekina Glory community school in April 2021.
4. Their training in menstrual hygiene and cervical cancer at Mahatma Ghandi clinic in Jan 2023.
5. Their promotion of importance of education at Shekina Glory school with spread love foundation in Jan 2022.
6. Their intervention on HIV at Shekina Glory School in August 2022.
7. Their sensitization on cervical Cancer at Nakoli youth friendly space in Feb 2023.
8. Their partnership with Ngungu clinic to sensitize on HIV and Cervical Cancer in Ngungu in March 2023.
9. Their partnership with the SeventhDay Adventist church prison ministry to promote skill empowerment among prisoners so that they become skilled and promote entrepreneurship in March 2023.
10. Their partnership with drug enforcement commission to sensitize on drug abuse and promote menstrual hygiene and sanitary pad distribution at kan'gomba secondary school in Kabwe in March 2023.
Photo Gallery of the Prince Nickley Foundation.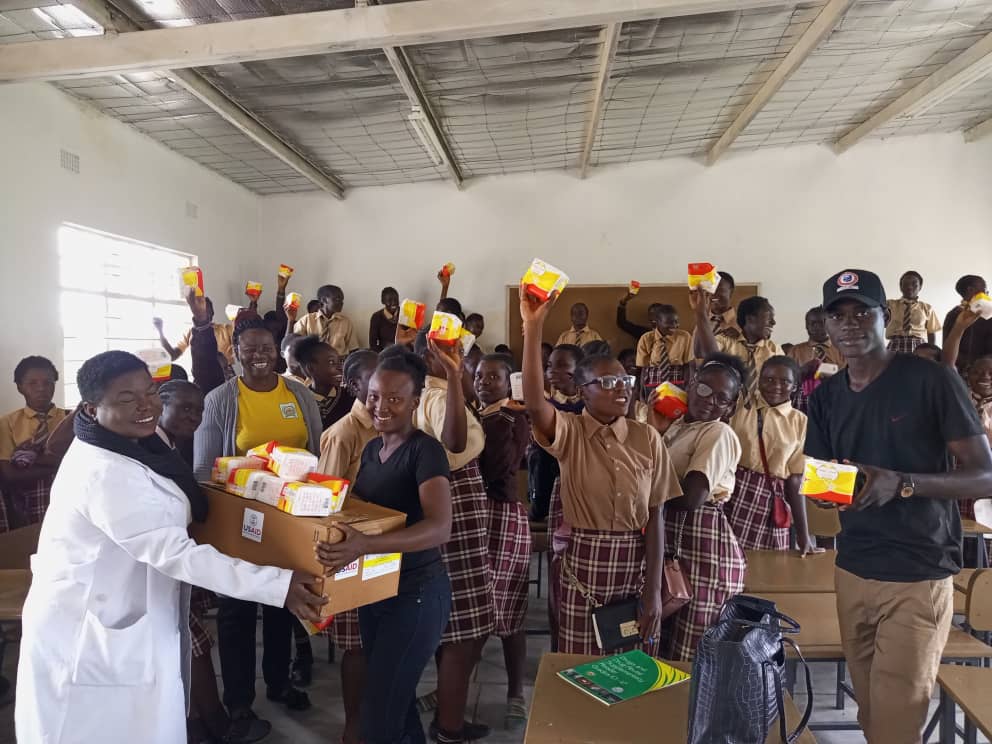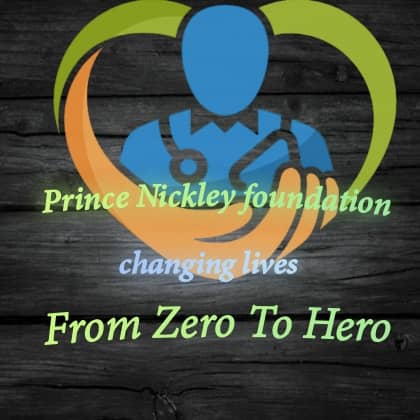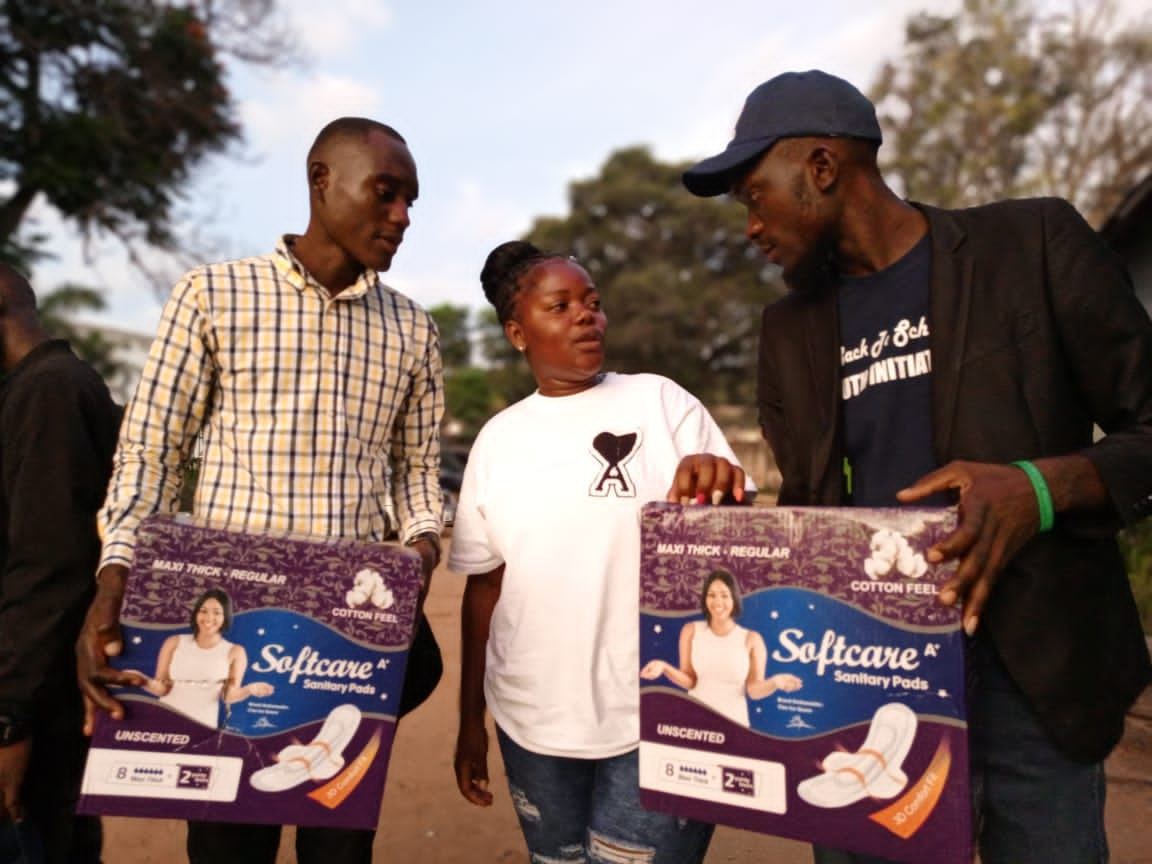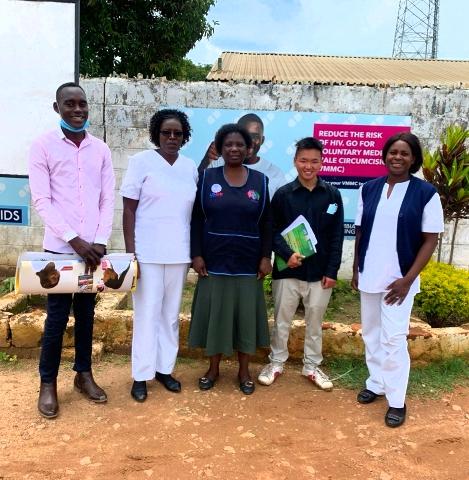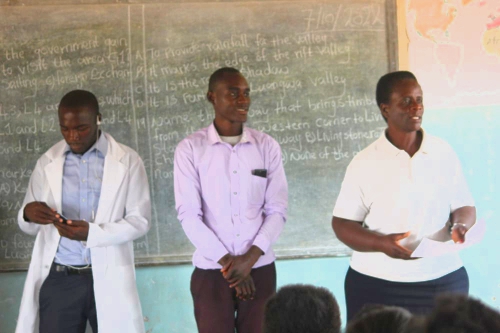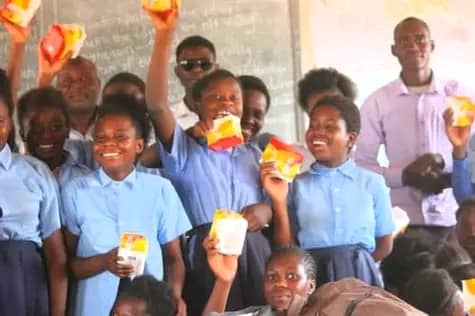 Contact information of the Prince Nickley Foundation.
Facebook page of Prince Nickley Foundation.
Visit more;