Carmichael College, Rangpur.
Carmichael College is a reputed ancient and traditional educational institution of North Bengal. A most popular collage all over the District. The journey of this educational institution started by spreading the light of education among the people of North Bengal. The continuity of the current education system of Bangladesh has been going on since the British period. The independent minded Bangladeshis did not allow the education system that the government wanted to introduce during the Pakistan era. In the early 19th century there were many schools in the north but no colleges for higher education. Since there was no good system of higher secondary education in North Bengal, North Bengal used to be neglected in the field of education from the beginning.
Carmichael College, Rangpur.
Carmichael College. In 1913, Lord Thomas David Baron Carmichael came to Rangpur and requested the people of the northern region to establish a university citing the need for a higher secondary education system in the northern region.
In continuation of this, on 10 November 1916, Lord Thomas David Baron Carmichael started the work of creating a higher secondary educational institution in Rangpur region and "Carmichael College" was named after him. First this college was affiliated to Calcutta University. After the division of the country, it was first under Dhaka University and then under Rajshahi University. After that, this prestigious Carmichael College was included in the National University.
Contributed to the establishment of Carmichael College.
Although "Carmichael College" was established in 1916 after the name of Lord Thomas David Baron Carmichael, the contribution of many more academicians in the creation of this college is undeniable. Lord Thomas David Baron Carmichael organized meetings with all the wealthy men and academics of the North to raise money for the establishment of this college.
In that meeting, zamindar Annada Mohan Roy Chowdhury accidentally wrote down the amount of money spoken in his mouth and later he was donating the written amount to the establishment of Carmichael College. Hence, a hall was built in his name at Carmichael College to commemorate his memory. The hall is known as "Annada Mohan Hall".
Also many more generous individuals, academics donate money, land for building infrastructure. Surendra Nath Roy Chowdhury, a famous zamindar of that time, is ahead of the land donors. In actual proposal, the contribution of numerous scholars and academicians of the northern region was immense in establishing Carmichael College.
Location and natural surroundings of the college.
This Carmichael College is located at Lalbagh, 5 km from Rangpur city. This college is spread over about 700 acres of land. This college, decorated in a unique way, attracts everyone's attention. This college is free from the noise of the city in a natural and beautiful environment. The charming environment of this college. The college is surrounded by natural light and air with numerous plants and humming of birds.
The structure of Carmichael College has traces of various periods. The structure of this college is full of various crafts, architectural facilities, historical monuments. Many tourists visit Carmichael College every year to see its charming surroundings. Carmichael College has some rare species of trees. In short, this college built in a beautiful environment has been carrying its history.
Carmichael College Buildings.
Carmichael College is situated within 300 acres of land. On entering this college, first there is the residential building of teachers, two rest rooms one for male and one for female students, administrative building, there are various departmental buildings such as art building, science building, commerce building and many other buildings.
There is also a health center examination control centre, teachers' dormitory called "White House", a mosque, canteen, a state-of-the-art spacious auditorium, a large well-equipped library, Vrindavan, a spacious playground, Shaheed Minar and an open stage for literary and cultural activities. Which is known as "Bangla Manch".
24 thousand students are studying in this college. There are 6 residential halls for them. Among them there are 3 female residential halls namely Taapsee Rabeya Hall, Jahanara Imam Hall and Begum Rokeya Hall. For students there are 3 halls of residence namely CM Hostel (for students only), GL Hostel and Osmani Hostel.
Carmichael College faculty and students.
"Education is the backbone of a nation". At the core of any educational institution are teachers and students.
In the field of education, the name of Socrates shines like an ever-incandescent, ever-dimming and guiding light. Only education can fill the shortage of competent citizens, leaders, guides, visionaries and organizational workers in every field of national life.
Similarly, a large number of students have been receiving education from this Carmichael College and are holding high positions today. Many students have gained various fame after getting education from this college. Many of them have taken the opportunity to participate in various professions including doctors, engineers, scientists, politicians, administrators, army, lawyers.
Hussain Mohammad Ershad and Major General Mustafizar Rahman were also students of this college.
Many good teachers have contributed in making so many beautiful citizens of the independent country. Those teachers with special qualities have constantly spread the light of education in all directions with their relentless efforts. A teacher is an ideal and successful teacher only if he can influence students and students by his own behavior and qualities. Professor Sheikh Anwar Hossain is currently the Principal of Carmichael College.
Pride of Carmichael College.
Many students have been getting fame after studying from Carmichael College. Not to mention some notable students among them.
Among them are politician and President of Bangladesh Hussain Mohammad Ershad, writer and a struggle leader Jahanara Imam, actor Asaduzzaman Noor, United Front Minister Khairat Hossain, member of Bangladesh Constitution Committee M Abdur Rahim, poet, researcher and journalist Abdul Hai Shikdar, playwright Anisul Haque, Members of Parliament Ramesh Chandra Sen, painter Dhiren Ball and Bangladesh's first Justice Abu Sadat Mohammad Sayem, many other alumni have gone on to achieve great fame.
College literature and culture.
Carmichael College has been making special contributions in terms of literature and culture since birth. Apart from curricular studies in this college, various programs including competitions and sports are organized and participated spontaneously.
Literature is the cultural development of human mind and meaningful shaping of social image. Likewise, literature is the tender soul of an educational institution, a source of inspiration to explore the thoughts and feelings of students and a strong step of self-expression. And so there is an open stage at Carmichael College for the study of literature, popularly known as "Bangla Stage". All literature-Sanskrit loving students are always getting an opportunity to practice literature in this free stage.
Education, literature, culture is the biggest resource of a nation, the biggest pride. The value of education and culture for the existence of human civilization is incomparable. All kinds of reflections of one's personal identity, the basic appearance of social system and the state entity are observed in literature and culture.
Throughout the year, Carmichael College's "Open Stage" engages all students in a variety of creative activities.
Popularity of Carmichael College.
This college has been gaining immense popularity in undivided Bengal since its inception. This glorious college has occupied the top position in the popularity of many other countries across the country in writing the history of the people of northern region.
Since there was no university in the northern region, the beginning of higher education, the "Carmichael College" established by the tireless efforts of numerous students is carrying the history, tradition and culture of Bengal to everyone today.
Then Carmichael College was declared official on 1st January 1963.
Besides, the college is richly decorated with its own natural beauty and has become popular among all for its architecture, literature and culture.
Departments and Faculties of Carmichael College.
Carmichael College has higher secondary, graduate and post graduate levels. The higher secondary level is under the Dinajpur Education Board and the higher degree level is under the National University. There are three subjects in higher secondary and 18 subjects in degree.
There are total number of 900 seats in science, humanities and commerce department in higher secondary. There are 3,360 students at the undergraduate level and 6,000 at the postgraduate level.
Photo gallery of the Carmichael College, Rangpur.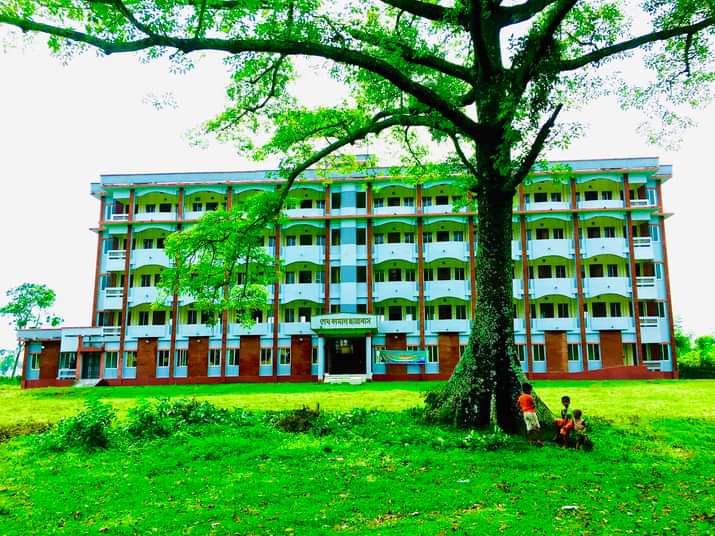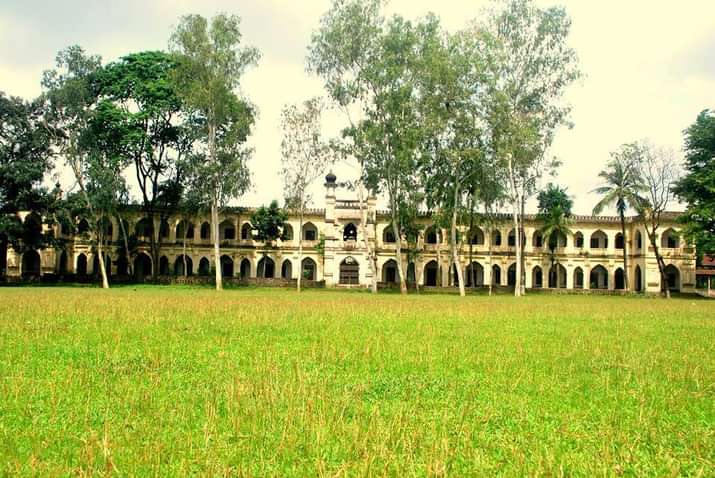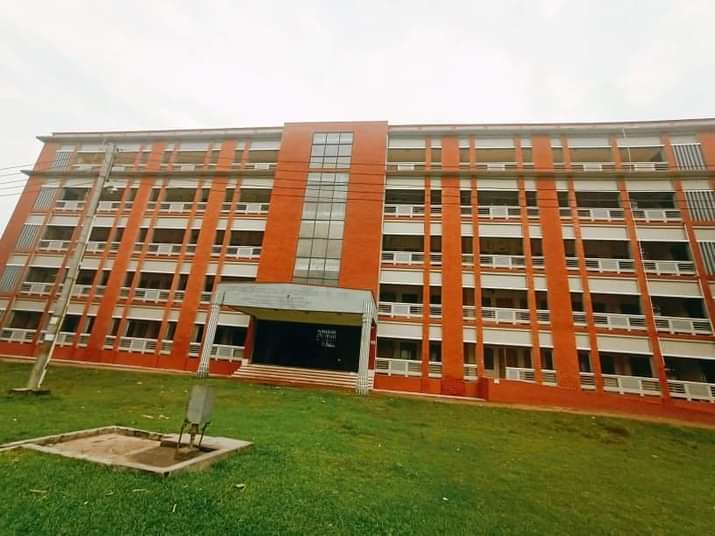 Currently 24 thousand students are studying in the college.
The subjects of the Graduate Faculty are:
Mathematics, Physics, Chemistry, Zoology, Botany, Arts Bangla, English, Economics, History, Philosophy, Political Science, Social Science, History of Islam, Arabic and Islamic Studies, Business Management, Accounting, Marketing, Finance and Banking are notable.
RSF Model School & College, Bogra
Best SEO service in the world.