Mirbagh Degree College.
Mirbagh Degree College. According to the number of seats in various reputed educational institutions in Bangladesh, the number of students is much more than the target. Moreover, due to various reasons, not everyone has the opportunity to study in those prestigious educational institutions. Hence there are now more or less educational institutions in every area to provide the fundamental right of "education" to all students in all areas.
Similarly, there is only one college in Mirbagh of Kaunia Upazila of Rangpur Division. This college is known as "Meerbagh Degree College". Before the establishment of this university, the people of Mirbagh region used to suffer a lot as there was no opportunity for higher education in Mirbagh region. "Mirbagh Degree College" was started in 1995 with the consideration of the people of Mirbagh and the efforts of all the people of Mirbagh region. The college is named as "Mirbagh Degree College" as it is the first college in Mirbagh region and built with the efforts of all of Mirbagh.
Location of Mirbagh Degree College.
Mirbagh Degree College is located in Mirbagh area between Rangpur – Kaunia highway. The college is located in an open environment free from noise though it is next to the highway. Mirbagh Degree College is established on 3.20 acres of land. This small college is decorated like a fictional scene.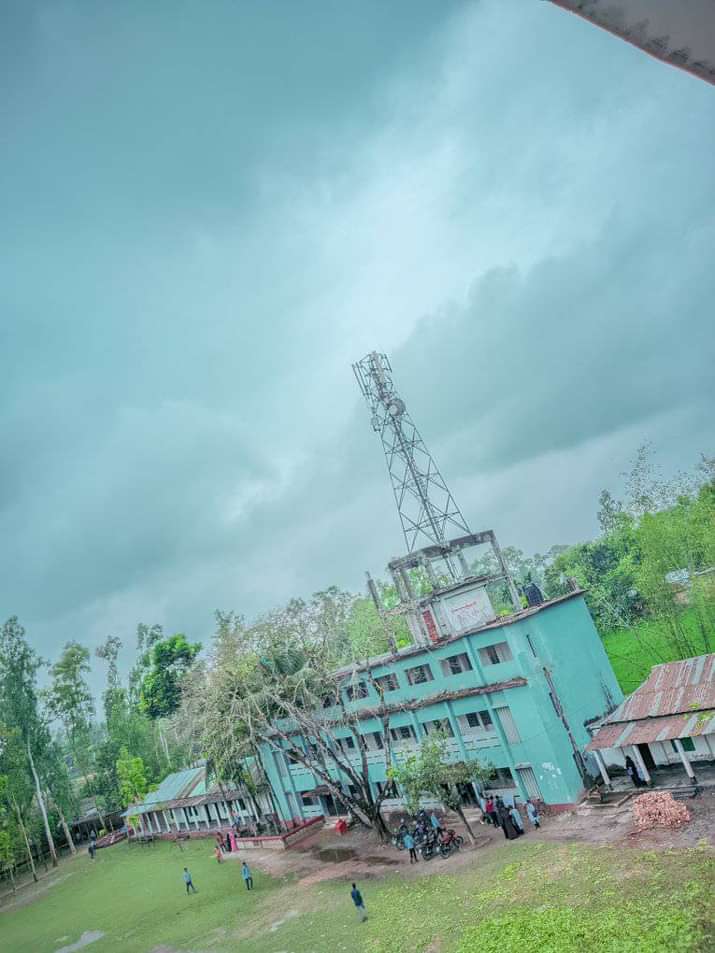 Levels of Mirbagh degree College.
Mirbagh Degree College is primarily established to produce well-educated students in higher education. First of all the journey of the college started with the degree level in this university. This university, which started with a few students, has now grown into a large educational institution.
At first there was only the degree stage but gradually there was the higher secondary stage and later the honors stage as well. Initially higher secondary level was under Rajshahi Board but later it was brought under Dinajpur Board. Degree and Honors levels have been included in the National University since its inception.
There are 3 divisions at higher secondary level.
1. Department of Science,
2. Department of Humanities and
3. Department of Commerce.
The degree has 4 divisions.
1. In B
2. BSS
3. B.Sc
4. BBS
Honors has 5 categories.
1. Bangla,
2. History,
3. Economy,
4. Mathematics and
5. Social science.
Structure diagram of Mirbagh degree College.
Mirbagh Degree College is a clean and well equipped college in a rural environment. Mirbagh Degree College is located along the Rangpur-Kaunia highway. As you enter through the entrance of the college, there are trees of various colors lined up on both sides of the road.
There is a Shaheed Minar for sports, two buildings, also many classrooms lined up, a rest room for girls, a well-equipped library, an auditorium, office rooms for teachers, a garage for students.
Teachers and students of Mirbagh Degree College.
Every teacher at Mirbagh Degree College is a friend. They are relentlessly always ready to enlighten every student with the light of their knowledge. The main pillar of every ideal educational institution is the teacher. A teacher possesses human qualities, teaching qualities, orderly qualities, physical qualities and special qualities. A teacher is an ideal and successful teacher only if he can influence students and students by his own behavior and qualities.
Presently, Mr. Zainul Abedin is serving as the Principal of Mirbagh Degree College. Also 60 teachers are in teaching profession in this college. About 2,500 students are currently studying in Mirbagh Degree College.
Various programs of the Mirbagh Degree College.
In any educational institution only curricular education system has not been developed. In addition to curricular education, teachers and students are encouraged to carry out various other programs. Apart from curricular education in an educational institution, literature, culture, national activities, sports almost all kinds of activities develop the creative talent of a student.
Similarly, Mirbagh Degree College is also busy with various programs every year. They have been celebrating Bengali New Year, Independence Day, Victory Day, International Mother Language Day, annual activities, various competitions, debates, quizzes and various other activities – rover scout. Also every year the new bridegroom ceremony is organized for the arrival of the newcomers.
Benefits of Mirbagh Degree College.
As there is only one university in Mirbagh region, students of Mirbagh and surrounding areas resort to Mirbagh Degree College for higher education. Every educational institution is the maker of all good children. So no educational institution is small. Through an educational institution, a person can develop his personal identity, social system, state entity, social values, ideal life character.
Similarly, many students are established today from Mirbagh Degree College. Ever since the inception of Mirbagh Degree College till date, many students have been able to make their place in big professions. By studying in this college, a student gets an opportunity to develop his talent, latent talent and overall creativity along with co-curricular activities.