Elephant apple. The name of this fruit comes from the belief that it is one of the favorite food of wild elephants. Delenia indica.
Elephant apple.
Elephant apple is a large evergreen plant. The plant belongs to the family 'Dilleniaceae'. The tree is called 'Chulata' in Hindi. Its scientific name is 'Dilenia indica'. This plant is native to the southeastern part of Asia; It is also found in India, Bangladesh and Sri Lanka from east to southwest China and Vietnam, also in southern Indonesia, Thailand and Nepal. In Bangladesh called it Chalta.
Elephant apple.
Elephant apple. The name of this fruit comes from the belief that it is one of the favorite food of wild elephants. Delenia indica fruit is eaten both ripe and raw and is commonly used in sauces and pickles. Evergreen herbaceous plant – Elephant apple provides many excellent health benefits such as – prevents kidney disease, makes you look younger, lowers blood pressure, etc.
Introduction of Elephant apple.
The wooden apple, also known as "Chalta" in India, has many health benefits. Also called "Elephant apple" and "yogurt fruit", ripe wood apples act as a laxative to avoid constipation while immature fruit controls diarrhea.
The sweet taste of the fruit is rich in tannins, calcium, phosphorus, fiber, protein and iron.
Friendly for the intestines:
Wood apples are a sure-fire cure for irregular bowel movements and an irritating bowel thanks to the rich tannin base. The wooden apple tree also contains a substance called "feronia gum" which helps in relieving chronic diarrhea.
Vitamin C Booster:
Being rich in Vitamin C, it helps prevent scurvy. Vitamin C is also a natural antioxidant and enhances immunity. Thus, the fruit protects against various infectious diseases.
Summer Cool:
A fresh glass of Bell's juice and with elephant apple pickle is a great cool to beat the summer heat because it is very soothing for the system.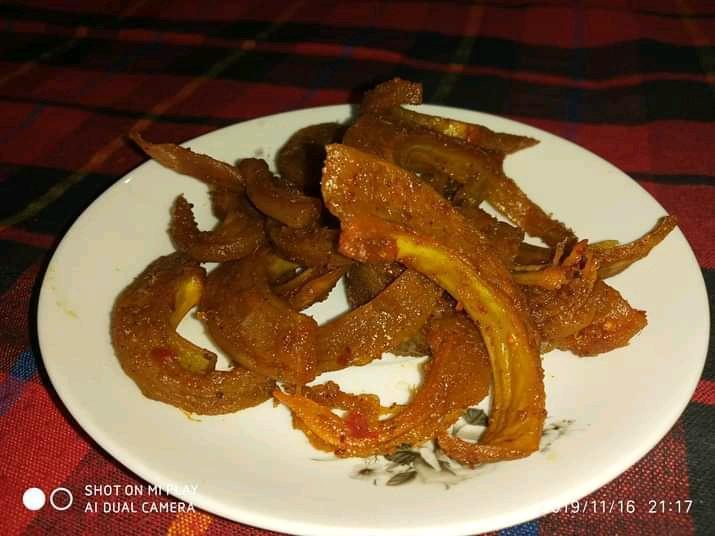 Caution About Elephant apple.
However, one should be careful not to overeat this fruit as excessive consumption of this fruit can cause flatulence. Therefore, people with severe gastric problems must be careful about its excess. Try a small amount of fruit initially to see the effect on your system. Then you can gradually increase the amount.
In this way, you will eliminate the risk of allergies to this beneficial fruit.
The reason for naming the Elephant Apple,
Elephant apple's biological identity.
Elephant apple (scientific name: Dillenia indica) is a type of Indian plant. This fruit is used to make chutneys and pickles. It is also called Chalita, Chailte etc. in some places. Its English name is Elephant Apple. The tree is sometimes planted in the garden as an ornamental plant because it is beautiful to look at.
The English name of the plant, Elephant Apple, comes from the fact that in its local range it is a very popular fruit with the local wild elephant. The fruit is really tasty and dispersed by wild elephants, hence the popular name 'Elephant Apple'. The botanical name of the elephant apple is Delenia indica.
What does the elephant apple look like?
Everyone is more or less are not unknown with this fruit. It looks like a guava that encloses with some green skin . This dark green fruit is composed of several folds. Fruits are very popular and easily available to everyone because they are cheap in the market. Each fold or peel of this fruit is cut into small pieces and cooked with fish in curry. It is very tasty to eat. When the question of chutney or talk arises. Then it naturally comes to mind. The pickles are very tasty. This fruit plays an important role in increasing the appetite. Nutrition is also unique. Apart from that, as a natural way to prevent heart disease, 'Chaltar Amal' is very effective. Elephant apple has many medicinal properties.
The benefits of Elephant apple.
Elephant Apple (Dilenia indica) is commonly known as Elephant Apple which is traditionally used to cure various diseases. Traditionally the leaves, bark and leaf juice are mixed and given orally for the treatment of cancer and diarrhea in the tribal areas of Mizoram, India. Leaf extract has also been shown to have antioxidant activity in vitro. Pentacyclic triterpene lactone, 15 dihydro-isorhamnetine, dilanetine, 16 lupiol, betulinaldehyde, betulinic acid, and stigmasterol derived from chemical investigations of 14 plants. 5,7-trihydroxy-2- (4-hydroxybenzyl) -croman-4-one) d. A part of Indica's alcoholic extract and its antioxidant and antidiabetic properties have been evaluated. 18 d. Indica is a medicinal plant used in the treatment of diabetes mellitus And related symptoms.19 The aim of the present study is to explore the beneficial effects of D. indica alcohol and hydro-alcohol extract on DN along with the expression test of AGE in kidney. Also keeping in mind the importance of betulinic acid, its amount in plant extracts has also been determined using HPLC, as betulinic acid has been shown to have a wide range of biological activities including anti-inflammatory, 20 anti-leukemic activity, antioxidant and antidiabetic.
Use of Elephant apple.
Enriched with calories, B-complex vitamins, proteins and healthy fats, elephant apples ensure high energy levels for better metabolism, improved brain operation, as well as increased energy for physical and sexual activity.
The health benefits of elephant apple.
Elephant apple is a hard fruit that grows in watery and semi-tropical forests. They do best in places with deep soil and humid atmosphere. Walking is known to be rich in laxative properties which are commonly used to cure abdominal pain. The leaves of this tree are processed and dried and used as an alternative to sand paper for polishing valuable ivory and horns.
Medicinal properties of elephant apple.
If we go back in time, we will realize the importance of this wonderful fruit. The elephant apple, known for its healing properties, was used in the manufacture of traditional medicines to cure ailments such as nervousness, upset stomach and fatigue.
This fruit also gives an extra beauty benefit, the sticky substance extracted from the fruit will help to strengthen the hair by rubbing on the scalp and will help to prevent hair fall. It also helps in the treatment of dandruff.
This fruit can be eaten when ripe and the fleshy sepals are made into edible parts. Although this fruit contains a lot of sugar, it still tastes sour because of the predominance of acid in the fruit which adds to the tanji taste. Due to its strong odor and bitter taste it is rarely eaten raw, it is mainly used in curry which is eaten as a local delicacy. Apart from that this fruit forms a key ingredient in making jams and jellies.
Elephant apple is a fruit rich in beta-carotene, vitamin B, vitamin C, thiamine and riboflavin. It is rich in carbohydrates and proteins.
In Indonesia, elephant apples are very popular and are eaten with honey mixed for breakfast. Thais, on the other hand, enjoy the leaves in salads. Since it is equally popular in India, Indians add chalta to chutney. The fruit pulp is taken out and added to make a delicious sauce. Playing a mixture of bark and moving stems greatly reduces the heart rate.
1. Controls low blood pressure:
If you need to keep your blood pressure normal; Consider potassium-rich elephant apples a great alternative. Using this fruit can make it easier to control high blood pressure.
2. Good for eye health:
Elephant apples are a good source of vitamin A; Which is a known nutritious food to keep the eyes healthy. Ophthalmologists say that there are many eye problems that can actually lead to vision loss and most of them can be cured by eating foods rich in vitamin A. Regular consumption of this fruit is considered to be beneficial for our good care.
3. Fights infection:
Elephant apples are a good source of vitamin C; Which is an essential element for maintaining a good immune system. You should eat this fruit regularly if you are at risk of flu, cold and infection. It can prevent the mentioned health problems.
4. Slows down aging:
Vitamin C can be an amazing ingredient for those who want to look younger than their age. Because vitamin C is essential for collagen synthesis. It is a type of protein that helps to strengthen the skin. Vitamin C is an antioxidant that fights free radicals that prolong the life of the skin. Therefore, regular consumption of vitamin C rich elephant apple can show effective results in this case.
5. Constant power level:
Elephant apples are a good source of B vitamins. If you constantly feel weak; Then eating this fruit can provide energy to the body and make you feel good. Similarly, Vitamin B is an important ingredient in keeping your brain and nerve cells in good condition as well as strengthening the body.
6. Improves RCB calculation:
Elephant apples are rich in iron. Therefore, people suffering from anemia due to lack of saliva are advised to eat this fruit regularly. Regular consumption can help remove impurities and toxins from the bloodstream.
7. Protects the kidneys:
Significantly; Exclusively between stimuli and protected structures. These organic ingredients can help protect the kidneys effectively. Ancient Indian researchers used elephant apples as the best common medicine to cure various kidney problems. It is equally beneficial for the liver and heart.
8. Cures stomach problems:
It is known that products containing tannins or food are quite beneficial for loose intestines and abdominal pain. The bark of the elephant apple tree plays an important role in stomach problems. The extract of this natural ingredient works as an antidote for cholera and many other diseases.
Drinking wood apple juice has several benefits for the stomach and digestive system. It helps in curing digestive problems like diarrhea and diarrhea. It is also known as a good remedy for constipation and helps to relieve discomfort. It also has laxative properties.
The nutrient content of the elephant apple.
According to The Encyclopedia of Fruits and Nuts, the nutritional value of elephant apple per 100 grams of edible is:
Calories 59k,
Protein.8%,

Fat.2-2.5%,
Fiber 2.1-2.5%,
Ash 3.54%,
16 mg of calcium,
26 mg of phosphorus,
4 mg of ascorbic acid.
Soil water and pesticides of elephant apple.
Soil & Climate:
Running cultivation is generally best in wet moist soil. It is also good in hilly and flat soils. There is no need for fertilizer in chalta cultivation. Again, waterlogging or strong sun does not have much effect on this tree. So it is considered as a very profitable crop.
Chalata seeds and saplings are planted only after planting. There are about 20 cells in each cell and this cell contains 4 to 5 seeds. The white-flowered fragrant flowers bloom in May and June and begin to bear fruit in early winter. The seeds are removed from the fruit in December, dried and planted in February-March.
Short-distance cultivation method on the roof of the house.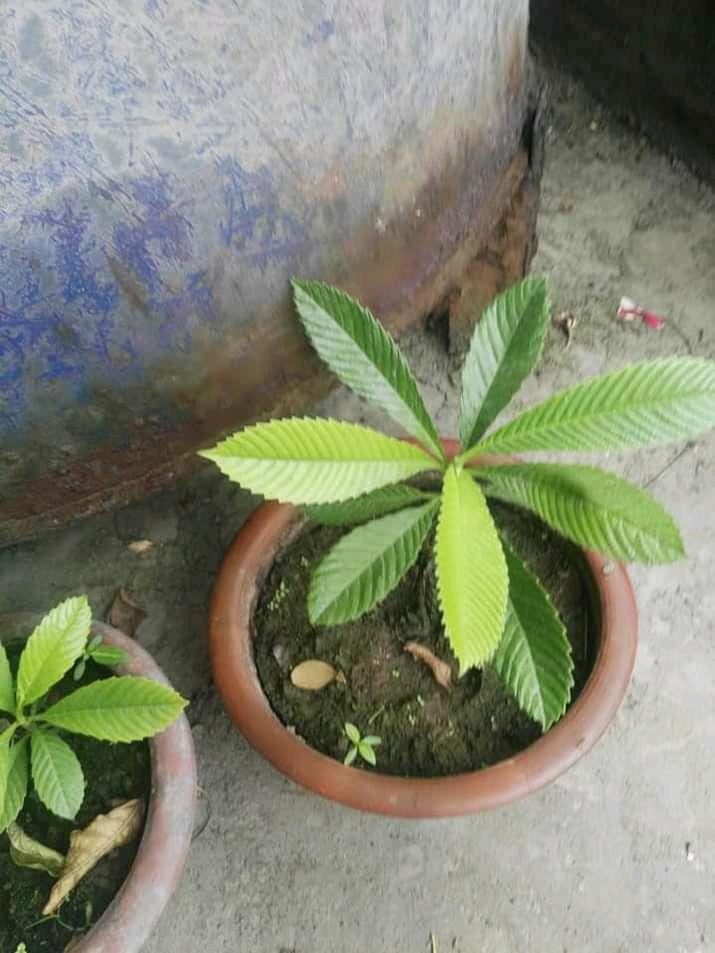 The popularity of roof farming is skyrocketing in the alleys of the city. Dear reader, in this context, today we will discuss about the method of cultivating rooftop tubs.
Walking is one of the winter fruits. Its medicinal properties are also high. So today we will discuss the cultivation method in this very useful fruit tub.
Soil preparation and fertilizer application.
It is better to walk on loamy, sandy loamy soil. In a large tub, mix 12-15 kg dung manure, 100 g TSP and MOP, 50 g gypsum with soil.
Irrigation
In dry season light watering should be given at the base of the tree. Care should be taken so that water does not freeze during the rainy season.
Care:
Weeds should be kept clean. Trimming the stalks will make the roof garden look better.
Disease and pest control
Occasionally there is a fungal attack. Fungicides should be given according to the level of attack.
Fruit collection:
The tree bears fruit in the month of Bhadra Ashwin. A tub tree bears 60-70 fruits.
Seedling planting method:
Seedlings can be made from chalata seeds and seedlings can also be made through cocoon pens. However, with the help of pen, the yield comes early and good quality yield is obtained. After making seedlings, before planting in the right place, prepare the female with 15-20 kg of organic manure, 1 kg of urea, 500 gms of TSP, 250 gms of MOP in the hole and leave it for 15-20 days, then plant the seedlings there and plant them at a distance of 15-20 feet. To be planted. Because the moving trees are usually 20-25 feet high and if the distance is right, the yield of the tree will be good. The seedlings should be planted and tied well with bamboo poles. Then the tree will grow straight.
Next care:
This plant does not need any fertilizer or pesticide. However, it is better to plant this tree in the rainy season. If the tree continues to grow after planting, then the stalks can be cut to give a specific shape. And when weeds grow, they have to be cleared. Then the growth of the tree is good.
Disease control for elephant apple tree.
Chalata tree is not attacked by any disease or pest. Even then, a type of fruit borer infestation occurs, in which case Sumithion 2
Ml. If mixed with 1 liter of water and sprayed 2-3 times, you can get rid of this disease.
Fruit collection time.
Although it is green in nature, it looks light yellow and pale green when ripe. It usually starts to ripen at the beginning of winter. After ripening, it can be marketed from the tree. Since chalta is not an easily perishable fruit, it can be eaten for a while. It can also be taken to distant places. From a 20-25 feet tree, 3000 to 4000 saplings are obtained annually. So it is a very profitable crop.
Since chalta can be easily grown without any hassle, we can cultivate it around the house or on fallow land. It is also possible to market conduct through proper training, and this is a profitable business. Running also has a special role in the rural economy Farmers can earn more by cultivating chalta Even in the elimination of the problem of unemployment, this pair of crops is a fair burden.
The benefits of elephant apple trees.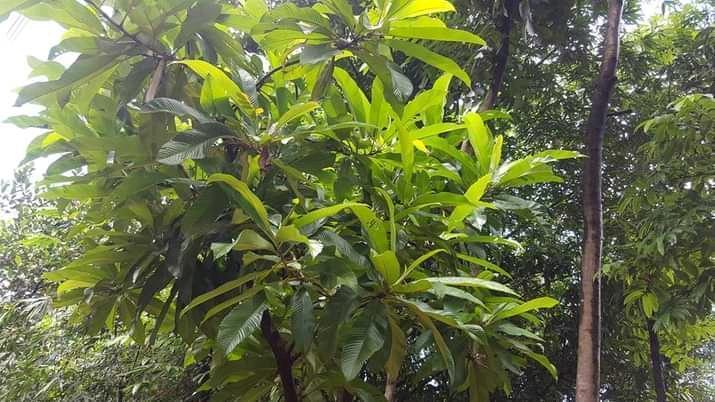 The various components of elephant apple also help in the prevention of various heart diseases. This fruit is rich in Vitamin C, which helps prevent scurvy and liver disease. There are some special types of antioxidants that help prevent uterine and breast cancer. Helps to control bad blood cholesterol and diabetes.
Pickles, chutneys, pickled pulses are the favorite food of many. It is quite tempting to grind ripe fruits and mix them with salt and pepper. The part of the fruit that is eaten is actually the flower stalk.
The real fruit is hidden behind the stalk. This results in a variety of health benefits such as calcium, sugars, beta carotene, vitamin B, vitamin C, thiamine, riboflavin and protein.
Some of the nutritional value of chalata-
Good source of Chalta Calcium, Phosphorus, Iron, Vitamins 'A', 'B' and 'C'.

It helps to prevent various stomach ailments. There is no comparison of raw running juice to cure diarrhea.

Helps to control bad cholesterol and diabetes in the blood.

For cold and cough, it is beneficial to mix sugar with ripe chalata juice.

Helps to prevent various kidney diseases.

Due to its high content of Vitamin C, this fruit prevents scurvy and liver diseases.

Regular consumption of this fruit reduces the risk of various heart diseases.

This result contains antimicrobial ingredients that destroy the bacteria that live inside the mouth. As a result, bad breath is eliminated.

Playing this fruit reduces the pain in the lower abdomen of women instantly.
Elephant apple are helpful for skin Care.
Mixing it with raw running water and applying it regularly on the hair roots stops hair fall.

Mixing onion juice with raw chalata juice and applying it on the hair roots twice a week will get rid of dandruff.

Dead cells are removed by mixing rice powder with rice juice and using it as a scrubber. As well as the skin becomes bright and soft.

Mix Honey with chalata juice and apply it on the skin by soaking cotton in it. Rinse after ten minutes. The skin will be free of wrinkles.

Mix sugar with chalata juice and apply it on the black part of the skin. Gently massage with fingers for 10 to 15 minutes. Then wash. Regular use of it will remove the darkening of the skin.
Benefits of leaves and roots of elephant apple.
Not only fruits but also the roots and leaves of chalata have medicinal properties. Beat the young fresh leaves of blood diarrhea and mix its juice in one cup of cold water. Playing twice a day will alleviate this problem. If there is pain in the sprain, the pain is reduced by crushing the roots and leaves of the moving tree.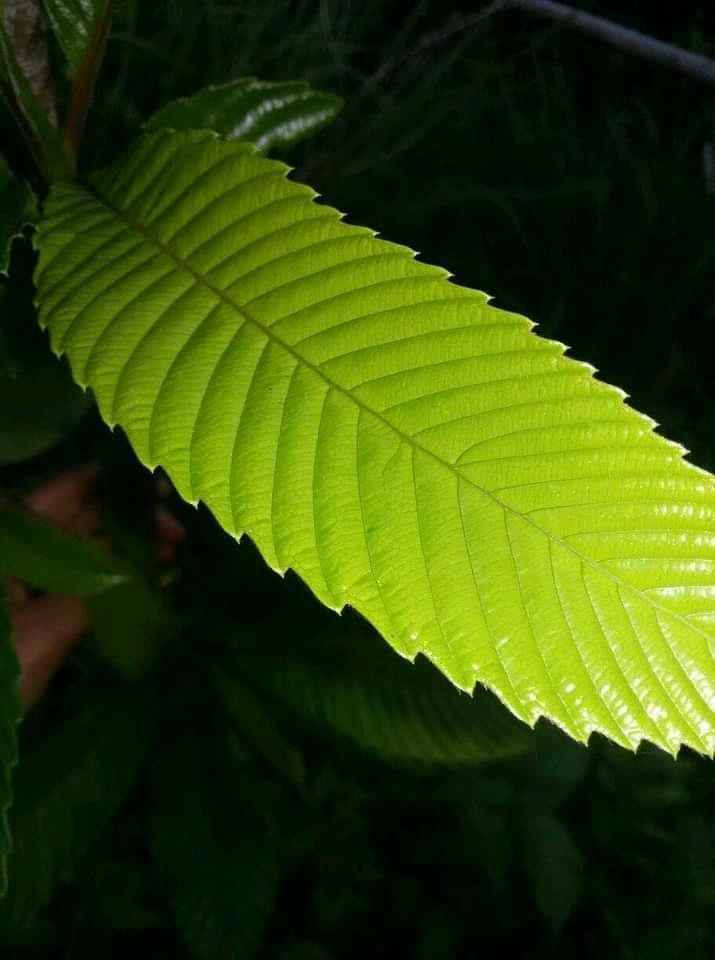 Caution: It is better not to eat more than 100 grams of this fruit per day. Excessive play can lead to diarrhea. To get good results, you can mix isubagul bran with the juice of the leaves of chalta tree and eat it. Pregnant and lactating women should refrain from eating this fruit.
Why do elephants like this tree?
With ornamental leaves and fragrant flowers, the 'Elephant Apple' tree is highly valued for its medicinal properties. The apple-like yellow-green edible fruit of this tree is preferred by elephants
Use of elephant apple leaves.
Elephant apple is the leaf of a tall shrub bear which is 15-36 cm long and with an uneven surface it attracts its veins on top of it. The tree is 15 meters tall and its branches are used to make fuel wood. The flowers of this tree are visibly large and 15-20 cm in diameter, each with five petals and multiple yellow stamens that attract bees. The most important part of the tree is the fruit, the elephant apple is a large round fruit which is greenish yellow in color. 5 grows to a size of 12 cm in diameter which is actually a sum of carpels. These carpels contain five seeds embedded in each fleshy pulp.
Elephant apple leaves, fruits and bark have special medicinal properties and are therefore used for the specified purposes. Delenia indica juice, decoction, leaf juice, paste, bark juice, paste and by-products are formulated and used separately for various diseases or health problems. Also, in Indian cuisine this fruit is used in making various vegetable dishes, jams and jellies. It is mixed with coconut and spices to make chutney. In Assamese cuisine, elephant apple fruit is popularly used in pure lentil soup and fish dishes.
The highest height and normal height of the elephant apple tree.
The leaves are 20-30 cm long and 10 cm wide. Flowers 12-20 cm in diameter, buds more than 5 cm in diameter. Chapel number 5, almost round, orbital and concave, 4-6 cm in diameter. Hard and fleshy 7-9 cm in size and white color. Stamens are found in 2 separate groups. The number of carpels is 16-20. Numerous ovaries are found in each carpel. Flowers usually bloom from May to June. The fruits are large, greenish, greenish-yellow and sub-globes up to 12 cm in diameter, composed of 15-20 carpels. Each carpel contains 1-8 small, hairy, axial, endospermic, compressed, renewed seeds that form a large fleshy covering. The flowers taste tong.
Use of elephant apple trees and fuel work.
Economic use and importance: Moving wood is used to make furniture sheets. Wood is also used as fuel. The fruit is cooked together with the vegetables. Fruits are also important in making good jellies when mixed with sugar
The wood of Chalata tree is valuable as it is used to make all kinds of furniture including our daily furniture. It is used as fuel and it is able to last for a long time.
A lot of it is able to last a long time and this wooden furniture is very expensive. There is a lot of demand for wood all over the country as this tree does not grow everywhere and wood is not available everywhere so it is widely known as a valuable wood.
Elephant apple flowers.
Elephant apple flowers. With a diameter of 15-20 cm (5.9-7.9 inches), elephant apple flowers are not only beautiful but also elegant and fragrant. They have five rectangular and ruffled petals, with numerous yellow stamens. Ivory pendants bloom occasionally on the tips of branches throughout the summer but are short-lived.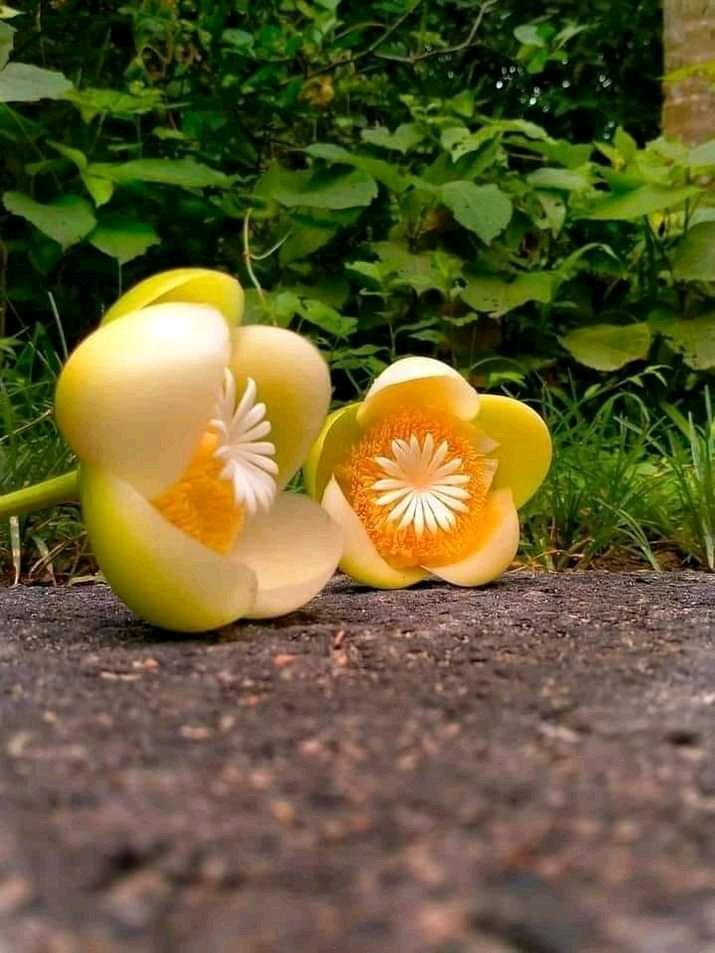 The plant researcher said that it is a Southeast Asian tree. It is spread in India, Bangladesh, South China, Myanmar, Indonesia etc. They grow up to 15 meters in height. Its leaves are simple and large. The edges of the leaves are cut. The veins of the leaves are very clear. The leaves of the Elephant apple tree are easily recognizable.
Time when elephant apple flower bloom.
The flowers of this tree are fragrant in nature and flower-like magnolia. They bloom for three weeks in June. This period can be extended from May to August. Fruits grow during the period from October to January.
In all respects, the forest is an important component of the forest (said) said. Jasim Uddin.
About flowers, Professor Jasim Uddin said, "Chaltar flowers are very big and single."
These flowers are at the top of the tree branches. However, these flowers hang downwards. There are five permanent loops in between. Which hold the body of the flower. This flower has five white petals. These fall off. Lots of stamens or inflorescences are arranged in two rows around the flower. It has fifteen cervixes. There are 5 seeds in each uterus. These seeds are inside the pulp (juicy part). Now when an animal chews this fruit, the seed is no longer digested. Through the excrement of the animals they fall to the ground and wait; He peeks the buds from the seeds as soon as he finds a favorable environment. 'This moving plant is now endangered in our country. Now this plant cannot be seen. Have one or two trees in Dhaka city. Have a little number of tree in people's garden. In fact, when we look at the timber that is the main component of the forest, we have neglected these beneficial plants of the natural forest.
As a result, they are endangered and some of the trees are on the endangered or extinct list. Since this plant has medicinal properties, its flowers are very beautiful to look at, the flowers are fragrant, environmentally friendly and endangered, so this plant should be protected in our nature. '
Important notice of this post.
Elephant apple, biennially known as Deleniaindica, is an evergreen shrub belonging to the family Deleniaceae. Elephant apple is very popular and has a variety of species, Delenia holds its roots in the southeastern part of Asia. Mainly found in countries like India, Bangladesh, Sri Lanka, parts of China, Vietnam, Thailand, Malaysia and Indonesia. Elephant Apple is known by many names all over the world, the most popular name is Chalta.
This fruit is a hardy large fruit that is mainly accessible only to forest dwellers. This fruit is a treat for megaberbivores. Megaherbivores are herbivores that weigh more than 40 kilograms. Herbivores such as elephants, giraffes, rhinos, hippopotamuses, etc. belong to the group Megaharbivores. According to a study published by ecologists Seker and Sukumar, which are conducting conservation of the Baxa tiger, it has been found that Asian elephants have a special fondness for this hard fruit. They were also disguised seed distributors who helped promote the fruit. Unfortunately, due to the growing threat to the life of the Asian elephant and its rapid extinction, this fruit has lost its seed supplier. The tree then decides on its plan B where the fruit of the tree falls and the impact on the fall is great and it softens the hard cover of the fruit. All this is done so that the fruit is readily available to the small rats which will carry out the task of spreading the seeds.
Elephant apple cultivation depends on the region. This crop is not cultivated for commercial purposes in India. It follows the method of arbitrary cultivation in a very small pocket area across the country. Mostly in dense forests. Where in a country like Bangladesh it is a crop like vegetable under suitable climate zone.
Follow us,