Natural beauty of China. The word attraction come from the power of liking, sympathy, charm, fascination allurement, magnetic charm, enjoyable. We all know, the attraction of this place describes about the interest, desire, emotional, sexual, physical and aesthetic in nature.
Natural beauty of China.
Natural beauty of China. According to survey, Attraction is a key part of how to connect to others people, nature to human mind and with the build your support network, whatever from its take you. The ability to want to be emotionally present with others person friend, family and your partner. The power of nature is almost powerful. No body can't harm nature. If anybody harmed nature, it would be his/her own harm. Nature is our friend. They gives us oxygen and take Attractions, Symptoms, good behavior and aesthetic from us. So, we could together said that safe our natural environment, safe to us.
Natural beauty of China.
There are many beautiful place and attractive place China. Some beautiful and attractive place are made by man, some made by nature. Most of the place situated in hill area, river area, lake, Ocean and old civilized area more than 3500 years old. It's very hard to plan a trip to cover all these natural attractive place on your own.
Some of the most natural beautiful environment and attractive place which has visited are mentioned with short described bellow:
1. Hubei Provincial Museum :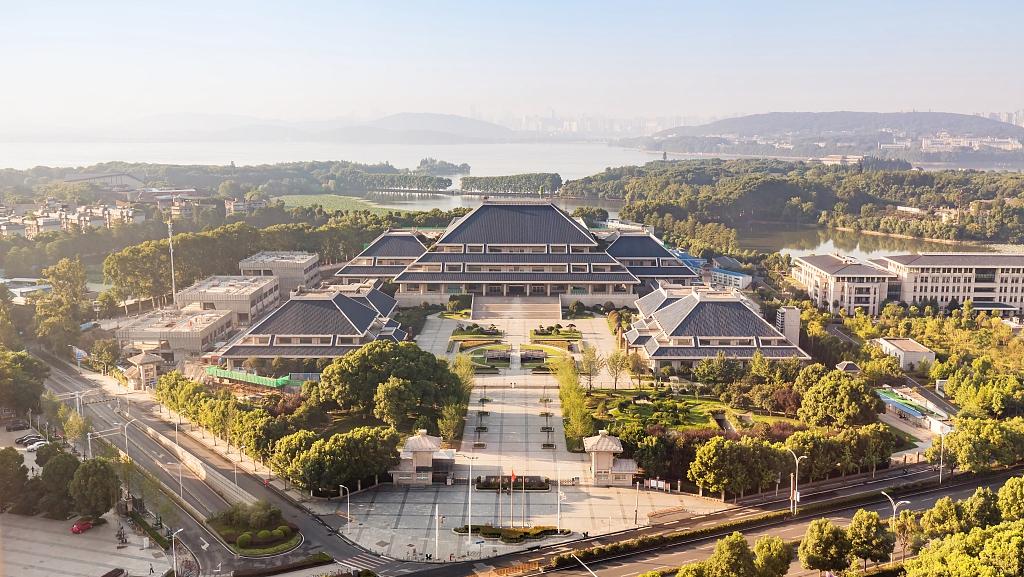 Hubei provincial Museum is one of the most ancient architecture in China. It was founded in 1953. Among the eight Museum in China, it selected as most beautiful and best ancient museum in Hubei province. There are 200000 cultural materials found in china which has collected in Hubei provincial museum including pottery, porcelain, jades, bronze wares, lacquer wares, ancient weapons, ancient musical instruments, ancient coins, ancient calligraphy and paintings, etc. Its selected as last 16 resources in China. There is also a big musical instruments collected here. The outdoor environment creates a kind of historical and cultural atmosphere in accord with the main buildings of the museum, offering a quiet and comfortable travel to the tourists.There are also antique stores in the museum. The two exhibition halls and you can buy some souvenirs if you like, after you visit this place.
2. East lake Wuhan: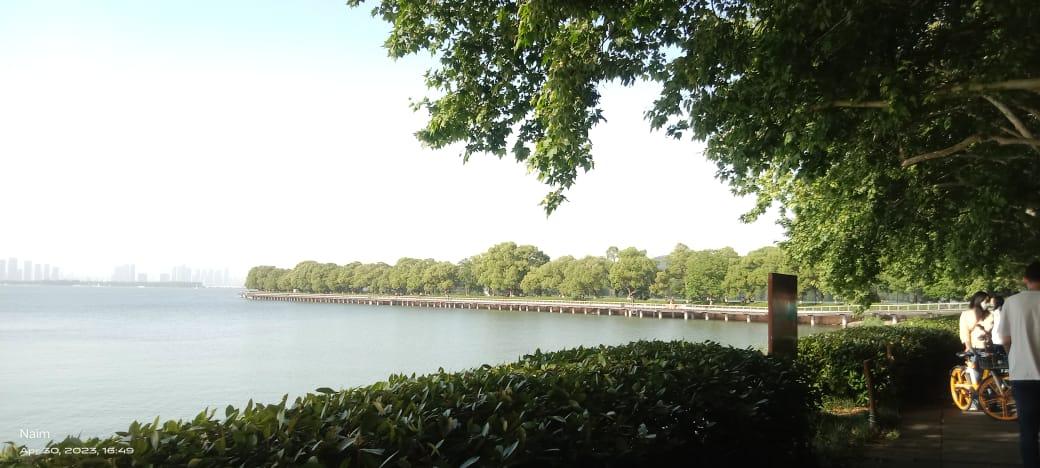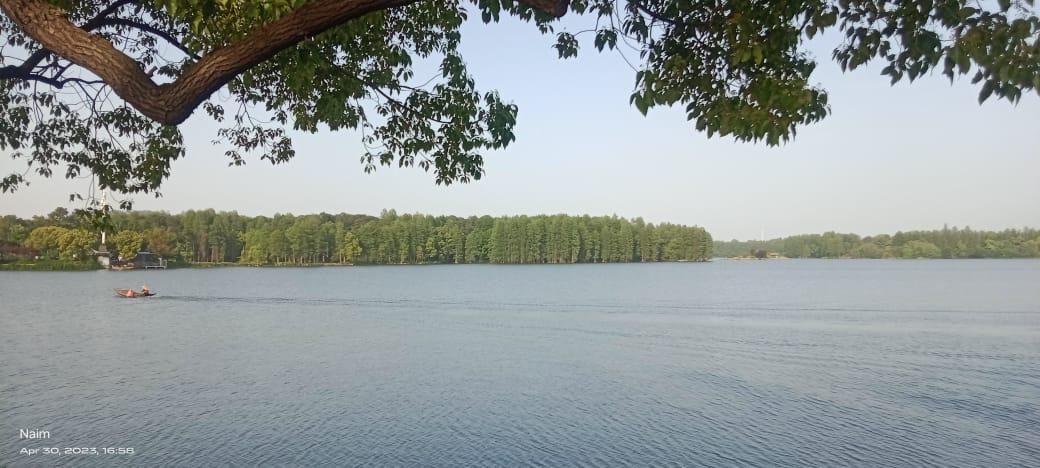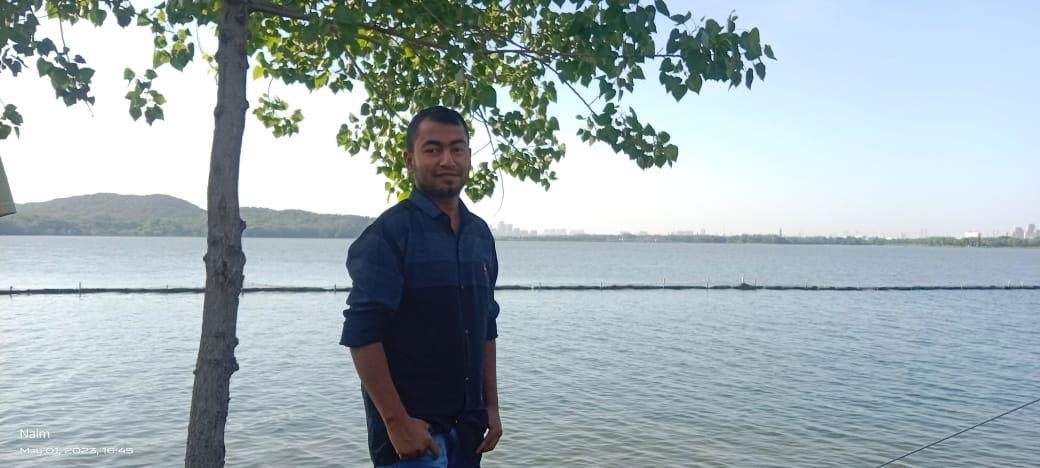 East Lake is a lake and it's located in the city of Wuhan. It is now one of the most Wuhan's unique attractions with beautiful scenery and rich Chu culture.
This East Lake is mainly divided into the four areas:
Ting Tao Scenic Area,
Moshan Scenic Area,
Luoyang Scenic Area and
Chuidi Scenic Area.
Among them, Moshan Scenic Area is suitable for enjoying flowers. The Luoyang Scenic Area can be visited for bird watching and flute playing. Do you know, The Ting Tao Scenic Area is a now good place for leisure and you can do fun with friends and relatives. Wuhan East Lake is a Scenic Area which has located in the central urban area of Wuhan, Hubei Province. It is one of the first recognized lake as east lake in national scenic areas in China. According to survey, The area of this lakes inside the scenic area is now 33 square kilometers(In 2023). It now mainly consists of large natural lakes, is recognized as a 5A-class scenic area for visitors. It is also a national wetland park. It was a national demonstration zone of ecological tourism. The almost 101.98km long popular East Lake Greenway inside the scenic area is now the longest 5A-class lakeside greenway in urban area of cities in China.
East lake is connecting with tourist attractions such as:
Moshan Scenic Spot,
Tsingtao Scenic Spot,
Luoyang Scenic Spot,
Chuidi Scenic Spot,
Wuhan Botanical Garden,
Wuhan Happy Valley, and
Wuhan East Lake Ocean Park.
East Lake Greenway consists of 7 roads with different themes including Tsingtao Road, Huzhong Road, Baima Road, Jiaoye Road, Shenlin Road, Moshan Road, and Hushan Road, and fully incorporates natural landscape of the mountains, have forests, also a lakes and swamps, gardens, islands, dykes, fields. Not only that, also have river bends, turning East Lake into an 'ecological green center" for visitors to get closer to the natural environment.
3. Wuhan Yangtze River Bridge: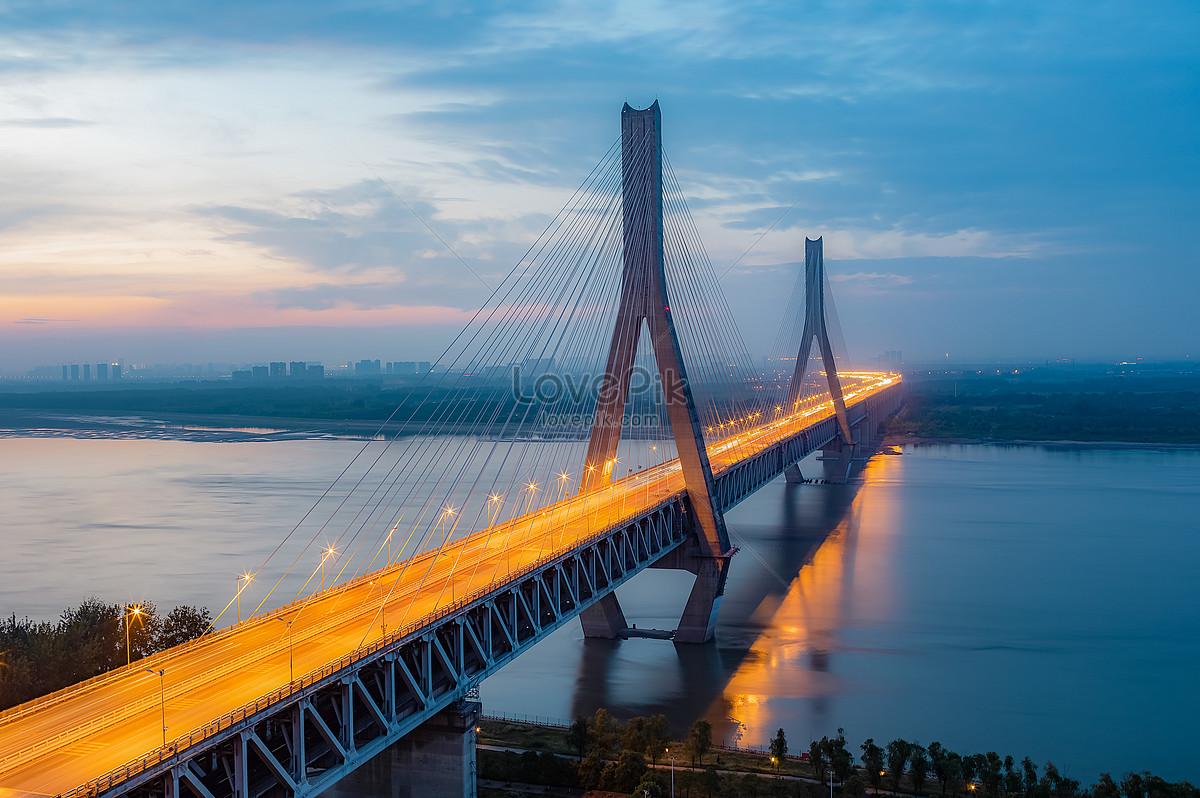 The Yangtze River Bridge is the first and model bridge crossing the Yangtze River. There are 1670m long bridge is composed. This main bridge of 1156m, an approach bridge of 303m on the northwest bank and not only that an approach bridge of 211m on the southeast bank of Yangtze river bridge according to Google map.
Wuhan Yangtze River Bridge was praised by Chairman Mar as "A bridge spanning South and North changes the natural moat into a thoroughfare." Yangtze brigze was constructed in September 1955 by announcement of the consignment in government.The Wuhan Yangtze River Bridge which is already a landmark of the city was completed in October 1957.
Do you know, As shown in the directory of 7th Batch of the Major Historical, Cultural Site Protected at National Level issued on May 3rd, 2013 for the 56-year-old Wuhan Yangtze River Bridge.
Because the youngest Major Historical and Cultural Site Protected at the National Level among the 29 selected sites in the city of Wuhan, Hubei province China.
According to survey, This bridge is with double-deck and with have a height of 80m. People for the lower-deck, it have a enough 14.5m wide dual-track Rail bridge. Located, deep-water foundation was constructed by the large-diameter reinforced concrete tubular columns and with a large-scale tubular column by drilling method. A smart steel girder cantilever erection method was first  adopted in China for the first time. Besides, the Upper-deck is a highway bridge with a far enough width of 22.5m and in which the 4-lane carriage-way is 18m wide. The sidewalk on both sides is now 2.25m wide respectively for visitor's.
The bridge adopts triple-module continuous beams. With 3 spans in each module, there are 8 piers and 9 spans in total. The span is 128m long for each. Do you know, This bridge was respectfully rewarded one of the Top 200 Classic Construction Projects by the 60 anniversary of the establishment of China and it's a big glory for China's people.
4. Second Wuhan Yangtze river bridge :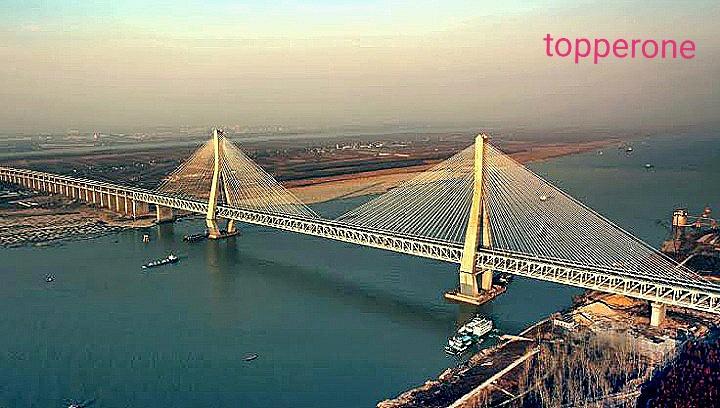 The second wuhan Yangtze river contribute a great role in hubei province for the industrial sector area and located northeast downtown of the Historic central area of the city's Hankou District(According to Google map). And second Yangtzee river is the northern crossing for the Inner Ring Road.
It is a cable-stayed bridge built bridges, The length and wide are about approach 4678 kilometers  and 1876 meter respectively according to China civil Corporation.  The center span of bridge is about 400 meter approach.
The second Yangtze river bridge is contain carries 6 traffic line. The global second Yangtze river bridge is construction started in 1991 and finished the construction in 1995. The bridge was completed in four lanes of traffic capable of handling and which contain vehicles is about 50,000 vehicles per day. The bridge featured a median reserved for a branch line of the then planned Wuhan Metro Line for rearrange of general traffic public system which contributed a great role in transportation system.  Due to this reason, its decrease population traffic jams, take less time reached in office, decrease misuse of money, decrease misuse of time and make solvency in transportation and accommodative life lead.
5. Wuhan national park :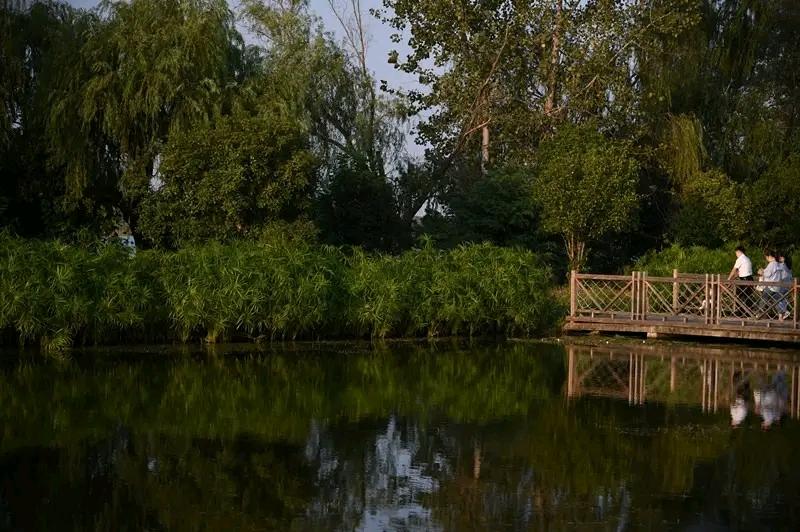 A national park contributed a great role in nationalism system and also contribute a gole ron in education system, financial system, environment system, free from pollution system and maintained ecological system of the people's Republic of China. There are many park in wuhan,hubei China.
Some list of park are mentioned bellow :
1. Tural Turan national park :
After you visit this place, absolutely you have to call it that amazing with awesome, impressive place in such a big city as Wuhan in China. The entrance is now for free but it's not now allowed to enter with car or bike.
But it's a great opportunity to walk around East Lake, to discover such places as Monkey Mountain, Plum Hill, Crape Myrtle Garden, Taiyu Bridge, Double Ropeway and other scenic areas.
The place is really suitable as for individuals, as for couples and with friends or groups. Just have to prepare your food and with beverage. Because on your way, it may could be difficult to find for any snacks. If you love nature, this is right match for you right now.
2. Chobe National Park:
Chobe National Park. It is a true wildlife paradise. According to Google map it's, One of the best national parks in Southern Africa.
Variety of the wildlife and with lush vegetation. You have to be mesmerized forever. This gateway to Chobe is now Kasane. Have a small town near the borders of Zimbabwe, Zambia and with Namibia. This popular Kasane accommodation offers a luxury hotels, tented camps and with a luxury lodge accommodation. Guests can now easily transfer from Kasane to their respective accommodation in and with around Chobe National Park. A Accommodation in the park include that the wild unfenced camping, A Eco-lodges, A Tented camps and A luxury lodges.
Chobe National Park is now extremely lush. Because It's of the many waterways. The Chobe River flows the through on park, draws many animals, birds during Dry season.
There  are many traditional ethnics group of people live in wuhan China, hubei province. The ethnic minority people contribute a great role in education sector, financial sector, trade and management system, minerals resources, mill and factories, established culture, culvert and bridge and many others site in wuhan city of Hubei provincial area China.
Some list of ethnic minority people are listed and described bellow :
1. Han nationality.
2. Zhuang nationality.
3. Uighur nationality.
4. Tibetan nationality.
5. Mongolian nationality.
★ Han Nationality :
The Han Nationality has a population of 1.23 billion and is distributed in all provinces, municipalities and autonomous regions in China. The Han people are mainly engaged in agriculture. The staple foods are mainly wheat, corn, rice, etc., supplemented by vegetables, soy products and chicken, fish, pigs, cattle, lamb, etc. Tea and wine are traditional drinks. The Han people's religious beliefs are mainly based on the Confucianism, Buddhism and Taoism, and are compatible with many other religious beliefs. The traditional festivals of the Han nationality mainly include the Spring Festival, the Lantern Festival, the Ching Wing Festival, the Dragon Boat Festival, the Qixi Festival, the Mid- Autumn Festival, and the Double Ninth Festival. The Spring Festival is the most solemn festival of the year.
★ Zhuang nationality :
Aane is ans of the most populous ethni armen in China, mainly living in Guangxi Pisang Astomous Region 2 Yoman Province The pops mainly mens in sriculture home pals love singing, and their homes know at the 'aw of songs. The harine Festival in the most grand festival of the first day of new year.
★ Uighur nationality :
The Uighurs currently have a population of about 10.06 million, mainly living in the Xinjiang Uighur Autonomous Region. The Uighur economy is dominated by agriculture and has extensive experience in grapes growing. Uighur man wear more ". women wear more dresses, and both men and women like to wear a four-pointed flower hat. Most Uighurs believe in Islam. The traditional festivals of the Uygur people include the Heat Festival and the Norwegian Festival.
★ Tibetan nationality :
The Tibetan economy is dominated by plateau animal husbandry and plateau agriculture, The transportation of the Tibetan area mainly uses yak, and the yak has the reputation of the boat of the plateau". Most Tibetans believe in Mahayana Buddhism. Some places in the Tibetan people conduct the celestial burial, also known as the burial of birds. The
Tibetan New Year, the Sadwar Festival and the Sheldon Festival are important traditional festivals for Tibetans.
★ Mongolian nationality :
The Mongolian population currently has a population of about 5.98 million, mainly living in the Inner Mongolia Autonomous Region.
The Mongolian live on nomadic life from generation to generation, so it was also called "the nation on horseback" and "the grassland pride". The "yurt" is the traditional housing of Mongolian herders, and their robes are their traditional costumes. Shamanism and Tibetan Buddhism are the main religions of the Mongolian faith. Traditional festivals include the White Festival, Madam May 17, 2023.
6. The gaint panda of Sichuan area :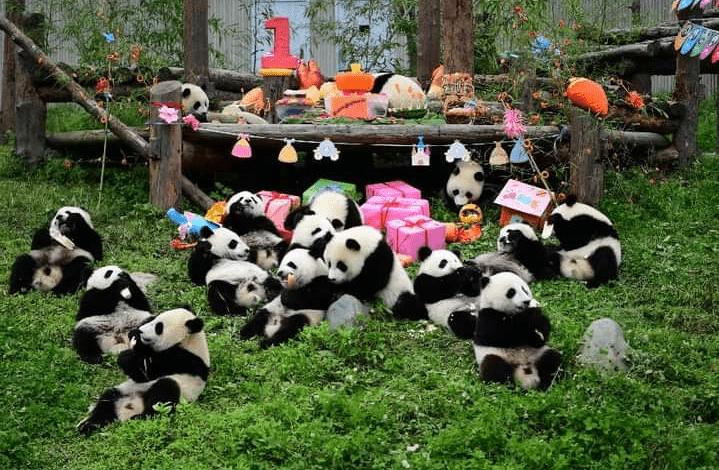 Among them, giant pandas mainly live in the southwestern part of China, and the number is very rare. It belongs to the national first-class protected animals and is known as the "national treasure of China". Pandas have become the hallmark of the World Wildlife Conservation- Foundation because national treasure of China". Pandas have become the hallmark of the World Wildlife Conservation- Foundation because of their extreme value. In addition the giant panda and others animal is also looking gorgeous and very cute, soft and beautiful. The location of that place named Chengdu, Sichuan, China.Chendu is most famous for dwelling place of China's magnificent gaint pandas. Chendu is associated with the magnificent gaint panda.Gaint Panda is also called the national animal symbols. Their living place is Chendu.Chendu contributed a great role in economic and education sector also.
7. Guiyaana Temple of China :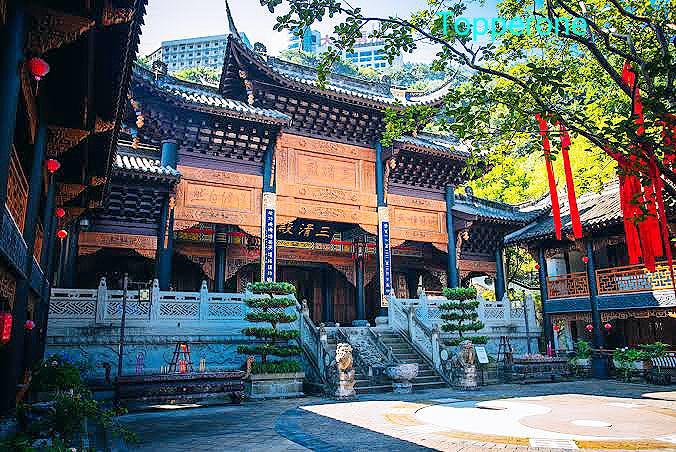 We know that the people's of all religious live in our country. Islam, Hindu, Buddhism, Christian, Sheikh, folk and others religious lives in our country. They all are performed their own religious. Among the famous temples of china named goiyaana temples contribute a great role in religious sector and also as visitor place of china. Its known as most famous temples and which contributed a great role in financial sector also.
Now, This Hinduism is a religion of almost 25 percent of Guyana's population. Making it country with the top highest percentage of the Hindus in the Western Hemisphere. Often overlooked, this community has a strong survived and persevered and attempting to keep it's a traditions alive in the face of many challenges.
The people's of China from all province comes to visit goiyaana temples throughout whole china. They brought their special brands of hindu worship in china under the over arching Muslim and Hindu religious people.guiyan received its first Indian immigrants in 1838, followed by Trinidad and Suriname. According to Google map, This vast majority of indentured laborers are came from the provinces of the Orissa, the Bihar, the Uttar Pradesh, the Madras and the Calcutta in India.
8. Wuhan Botanical Garden: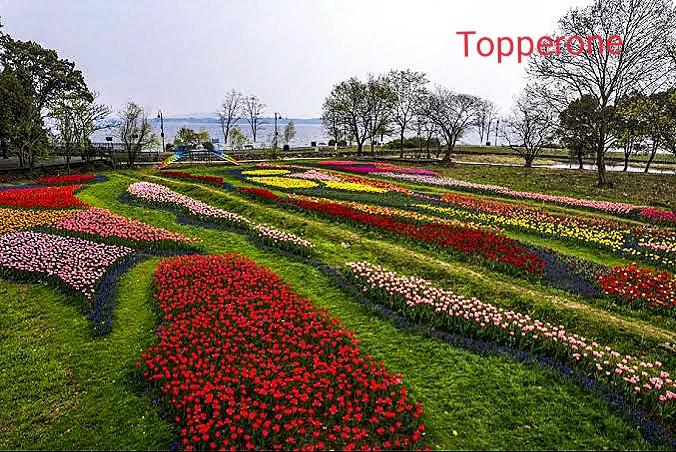 Wuhan Botanical Garden is well-known to all china people in wuhan and other people. The place which is interesting to visit around with the most beautiful tree plantations, pond of beauty, animal zoo which full of animals as like monkey, birds snake, octopus, tigers, small dragon design etc. Popular wuhan Botanical Garden was first created in 1956. It now opened to the public after two years later. The garden is one of China's three research-oriented botanical gardens. The garden was established to develop and maintain plant collections for purposes of display, conservation, education and research. Wuhan Botanical Garden has 16 specialty gardens. It's Kiwifruit Garden and with National Kiwifruit Germplasm Repository contain all over the 70 percent of the world's kiwifruit species. Yeah also similarly, the Aquatic Plant Garden is now the largest of its kind in all over world.
Its Wild Fruit Garden, the Rare and Endangered Plant Garden, and the Medicinal Herb Garden are the largest in China.Wuhan Botanical garden is a collection of 4000 types of species of flora. Wuhan botanical garden contribute a great role to plant tress or plantations planning and creates awareness among the students and general public of china not to destroyed tree and Forest.